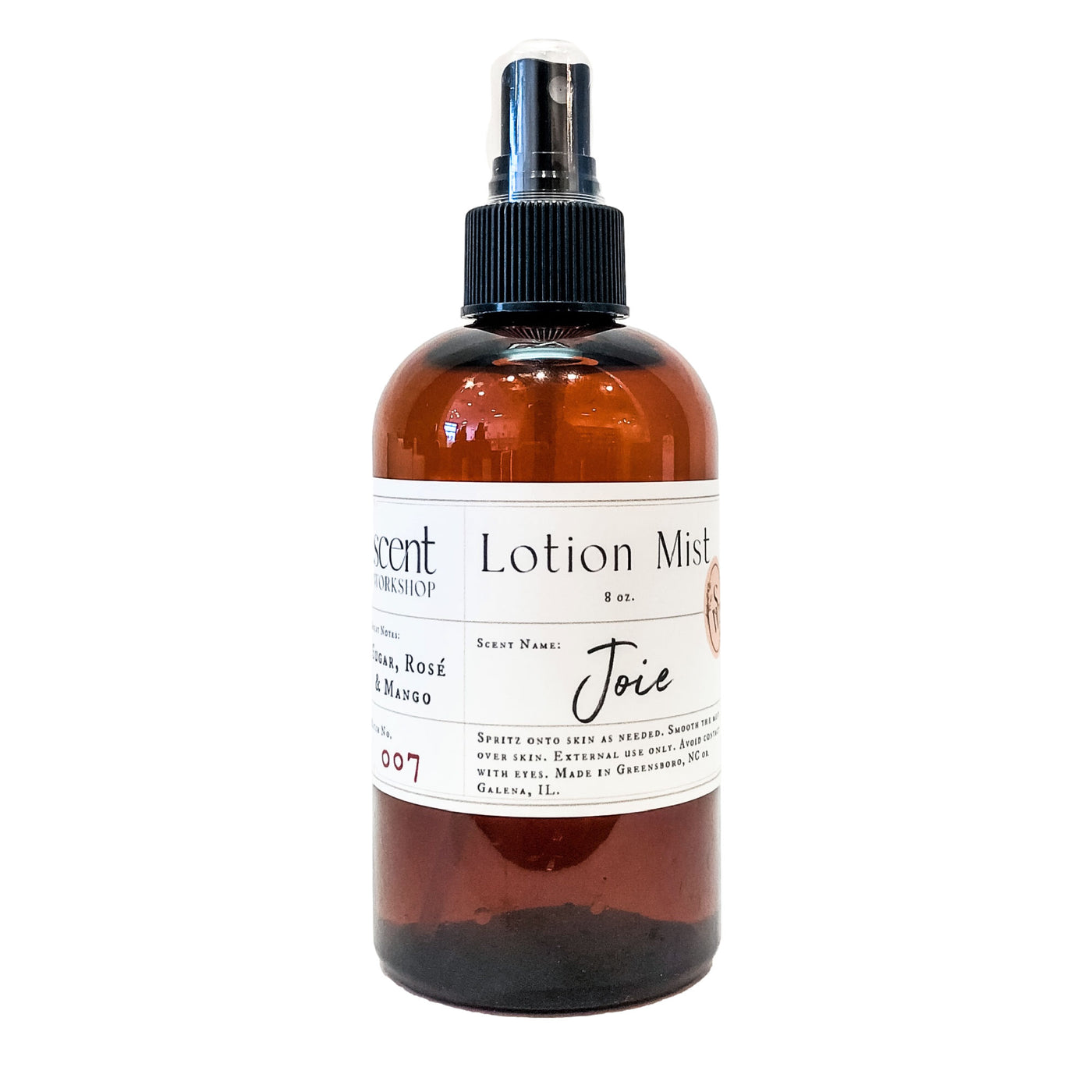 Lotion Mist
$18.00 USD
When we developed our body collection, we envisioned a product that was moisturizing but easier to apply than lotion, and something more beneficial than a basic body spray. The result is our hand-blended Lotion Mist. 

The Lotion Mist is a proprietary blend that includes coconut oil, witch hazel, and fragrance. Simply spritz and smooth onto skin for a nourishing touch of scent.  
Scents: 
Alone in Paris: tulips & rosewood - slightly spicy floral 
Brooklyn: sandalwood - modern, gender-neutral, soft woods
Cardigan - soft, sweet, sophisticated
Feminist: rose & sandalwood - soft but equal parts feminine and masculine
Ireland: clover, woods & fraser fir - fresh, masculine 
Joie: sugar, rosé & mango - sweet and energizing 
Jumping Waves: sea salt & blue oakmoss - fresh and slightly masculine
Provence: lavender - calming 
Reading Hemingway: oud & cedar - warm and woodsy 
Slow Dancing: benzoin - gender-neutral, warm and sensual 
Sweater Weather: lavender & cedar - calm and woodsy, gender-neutral 
Wedding Day: peony - pretty and floral 
XOXO: dark plum & oak - deep and sexy with a hint of juicy plum and bold woods
8 oz. (Container color may vary.) 
Lotion Mist
Being pregnant this stuff is AMAZING! I can just spray after shower without having to do twists and turns to get my body moisturized. Love the scent and this product! Already purchased another scent!