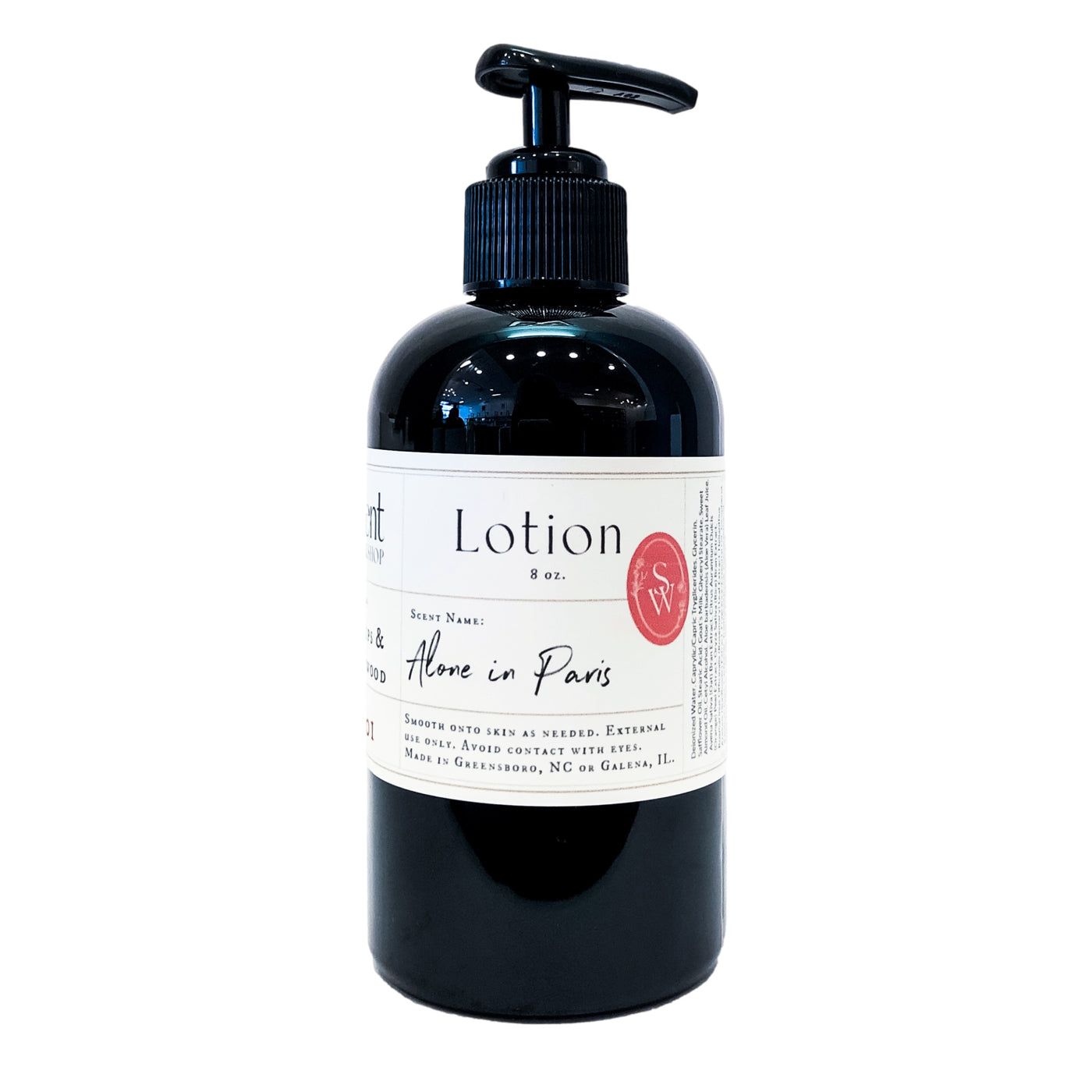 Lotion
$18.00 USD
We're all about the details. And when we set out to develop a lotion, we wanted something that was moisturizing but not greasy, creamy but not too heavy, and it had to be paraben-free and long-lasting. We finally found our dream formula in this Goat's Milk Lotion. 
This lotion is lightly scented with our signature series for just enough scent to be noticed. So you can apply it to your skin as needed without making too much of a statement or overpowering your signature scent.
Scents: 
Alone in Paris: tulips & rosewood - slightly spicy floral 
Brooklyn: sandalwood - modern, gender-neutral, soft woods
Cardigan: vanilla amber & cashmere - warm, glowy, and slightly sweet
Feminist: rose & sandalwood - soft but equal parts feminine and masculine
Ireland: clover, woods & fraser fir - fresh, masculine 
Joie: sugar, rosé & mango - sweet and energizing 
Jumping Waves: sea salt & blue oakmoss - fresh and slightly masculine
Old Flame: palo santo & oud - woodsy and slightly sweet
Provence: lavender - calming 
Reading Hemingway: oud & cedar - warm and woodsy 
Slow Dancing: benzoin - gender-neutral, warm and sensual 
Sweater Weather: lavender & cedar - calm and woodsy, gender-neutral 
Wedding Day: peony - pretty and floral 
XOXO: dark plum & oak - deep and sexy with a hint of juicy plum and bold woods
8 oz. (Container color may vary.) 
best lavender scent
I have tried many lavender lotions over the years and this has to be the best I have ever used. I absolutely love the scent. It is not overbearing or overly sweet. A lovely fresh scent and the lotion feels wonderful.