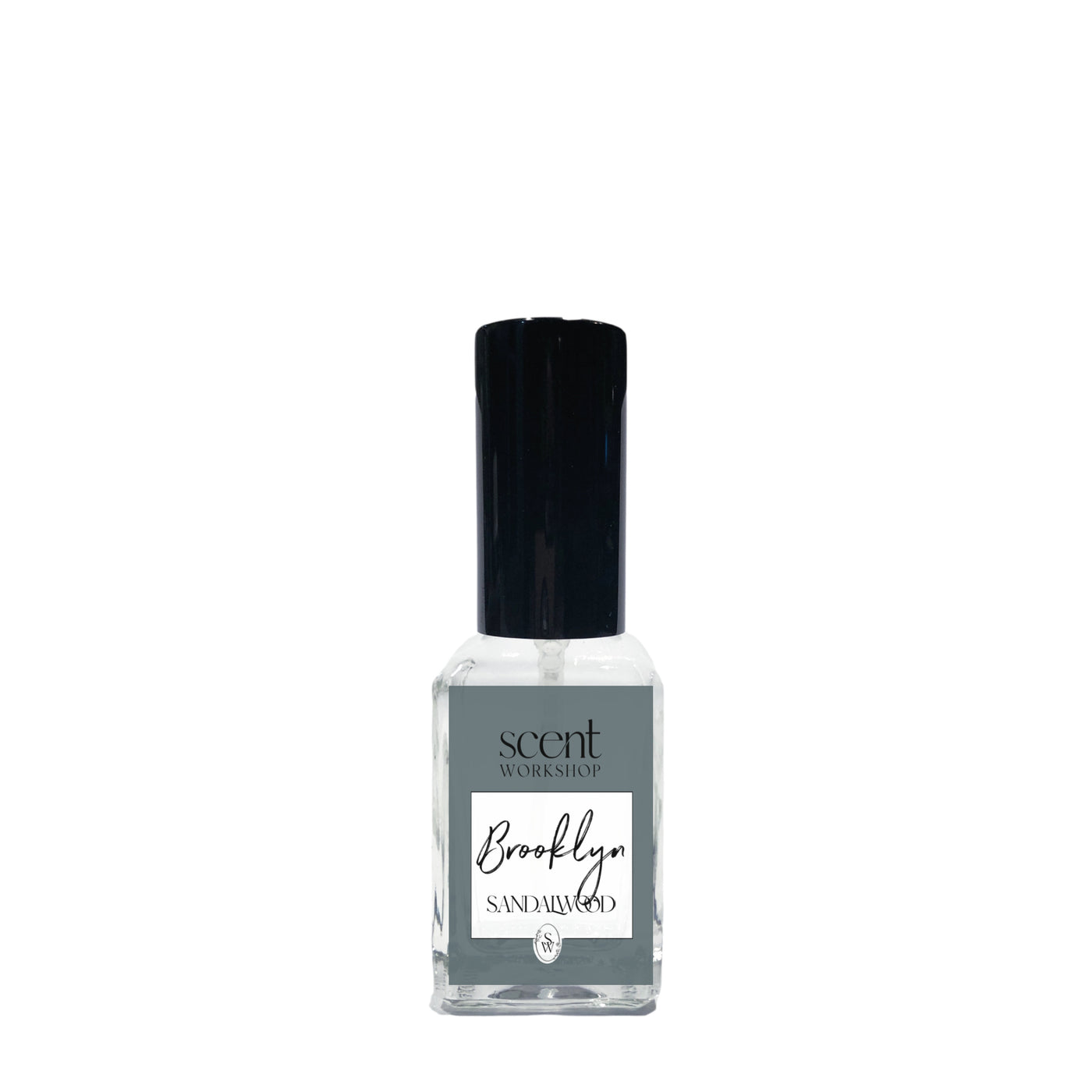 Brooklyn Cologne
$22.50 USD $45.00 USD
Grit and sophistication. Classic and new. Unassuming and confident. Beautiful and eclectic. Gentle and hard. This is Brooklyn. 

This scent is modern, clean scent that is complex and gender-neutral. Similar to the recent santal fragrances of boutique brands, this fragrance smells sophisticated and fresh. It inspires confidence and tenderness. 
Top notes: iris
Middle notes: violet
Base notes: sandalwood, leather, tobacco, vanilla, cedar, musk
Eau de parfum 
1 fl. oz. 
Ingredients: SD40B Alcohol, Fragrance infused with Essential Oils
Phthalate-free 
Vegan 
For best results, spray on skin, not fabric
Brooklyn
A subtle sandalwood scent that helps me focus. Gender neutral. I love all of the Scent Workshop scents I have tried so far!