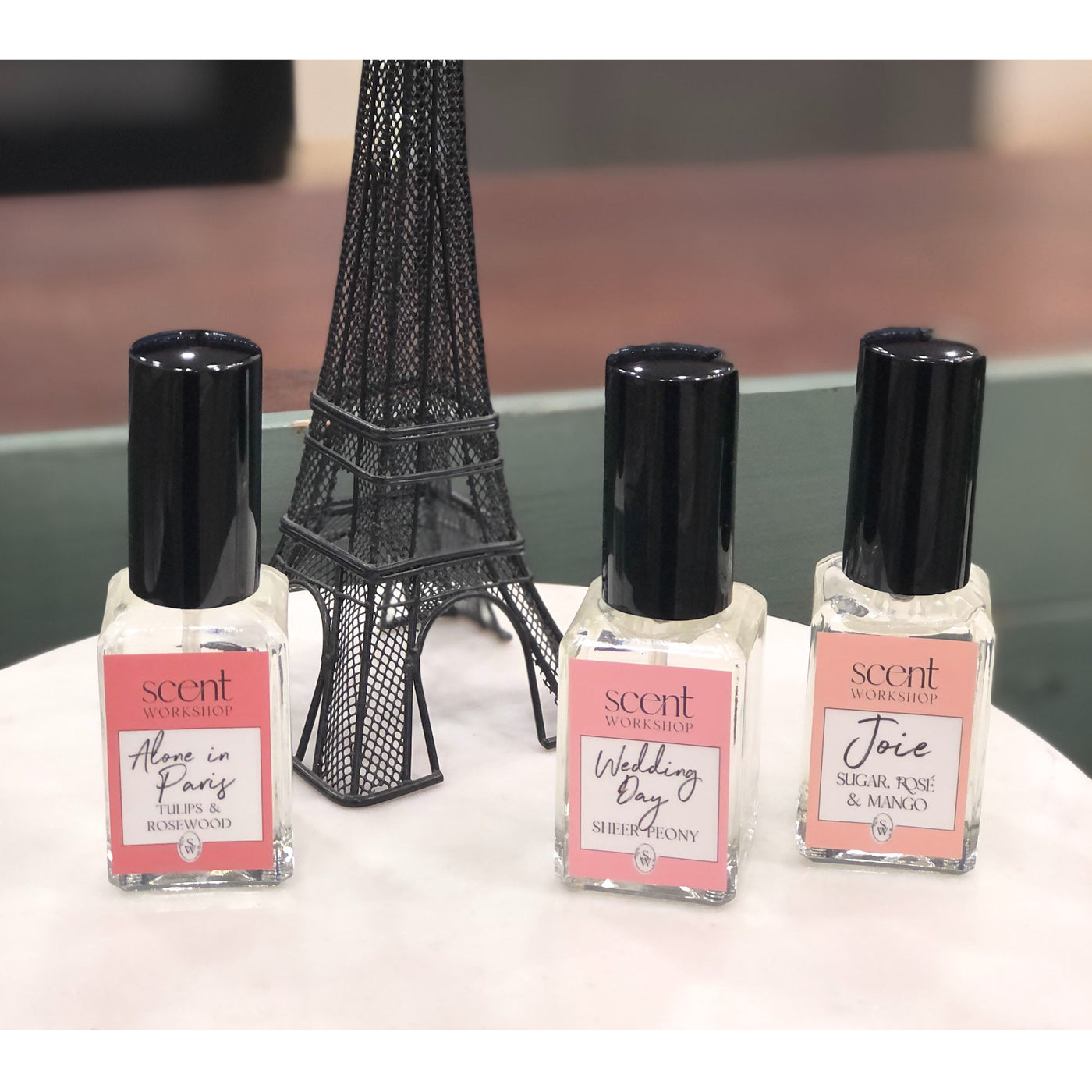 French Perfumes & Pastries Workshop - Galena
$50.00 USD
Please join us for one of Galena's Forever Original Experiences. 
Two of Galena's new and popular businesses, Bread & Vine and Scent Workshop, are thrilled to offer this unique, fabulous experience that is sure to delight the senses. 
Enjoy a handmade French pastry from Bread & Vine while creating a custom, 1 oz spray perfume or cologne through this guided workshop. 
Details
Cost is $50/pp and includes:
Time - 2 hours 
Location: Workshop will take place at

Scent Workshop, 307 S Main St., Galena

Space is limited! 
Great Experience
Took my sister to this for her birthday - we're both very picky about the scents we like so we weren't sure what to expect. We learned so much and both walked out with custom perfumes that we absolutely love. And the pastries were delicious! 10/10 would recommend