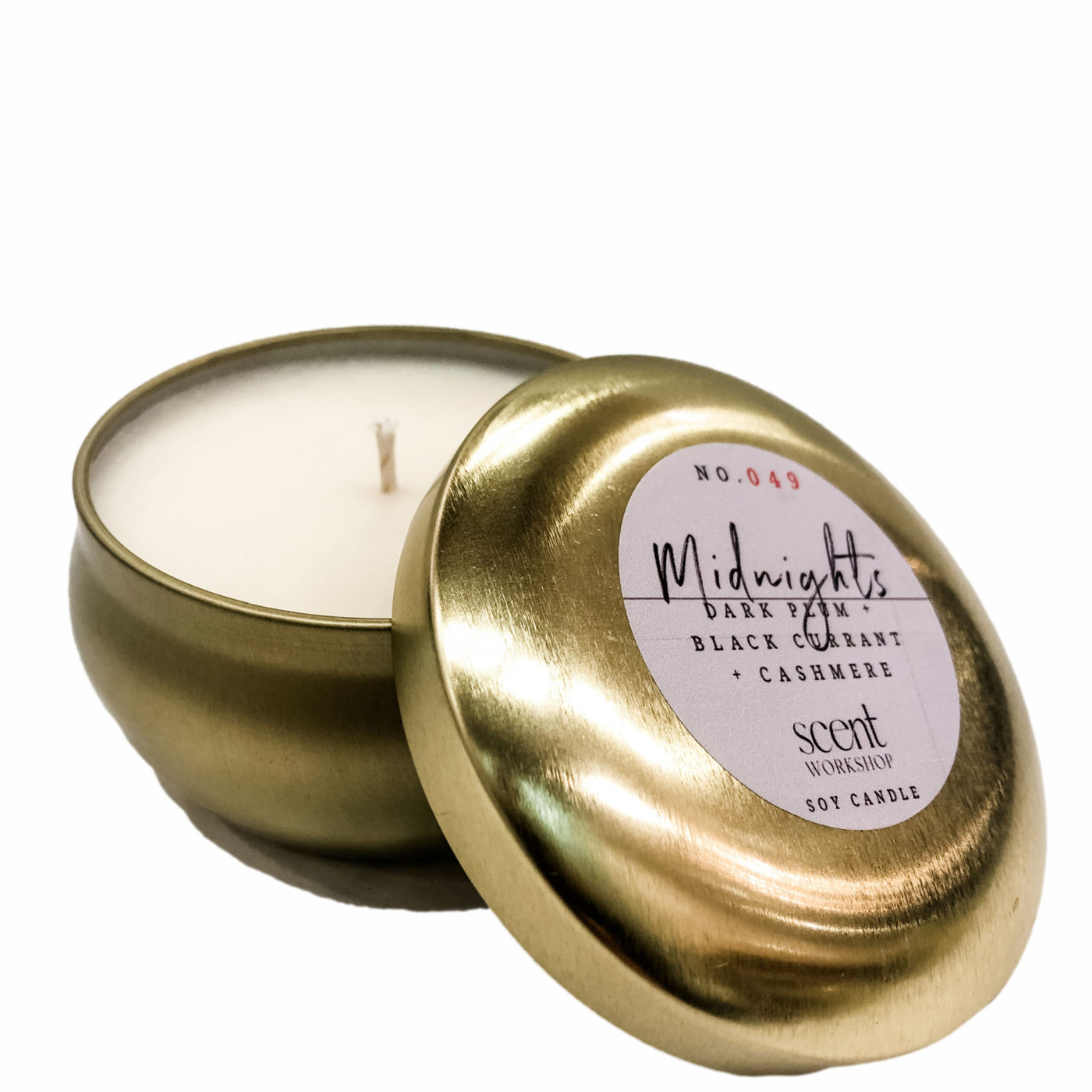 Midnights Candle
$24.00 USD
The things that keep you up at night...the sensual moments that are best served by the dark, the special and impossibly sweet moments that flood your dreams, the haunting moments that compose your nightmares...those are the moments that inspired this candle. This limited edition scent is a compilation of dark plum, black currant, and cashmere. The scent is sexy, bold, and just a little vulnerable. 
Details: 
12 oz. Burn time: approximately 60-70 hours
6 oz. Burn time: approximately 25-35 hours
Hand-poured from small batches 
100% soy wax 
Eco-friendly wick made of cotton and paper 
Lead-free and zinc-free 
Phthalate-free
Premium-grade essential oils and fragrance oils 
Ethically produced 
This scent is part of our Midnights Collection. This collection is in no way endorsed by or created with the best pop singer/songwriter ever. We were simply inspired to create it because of her album and impeccable lyrics.