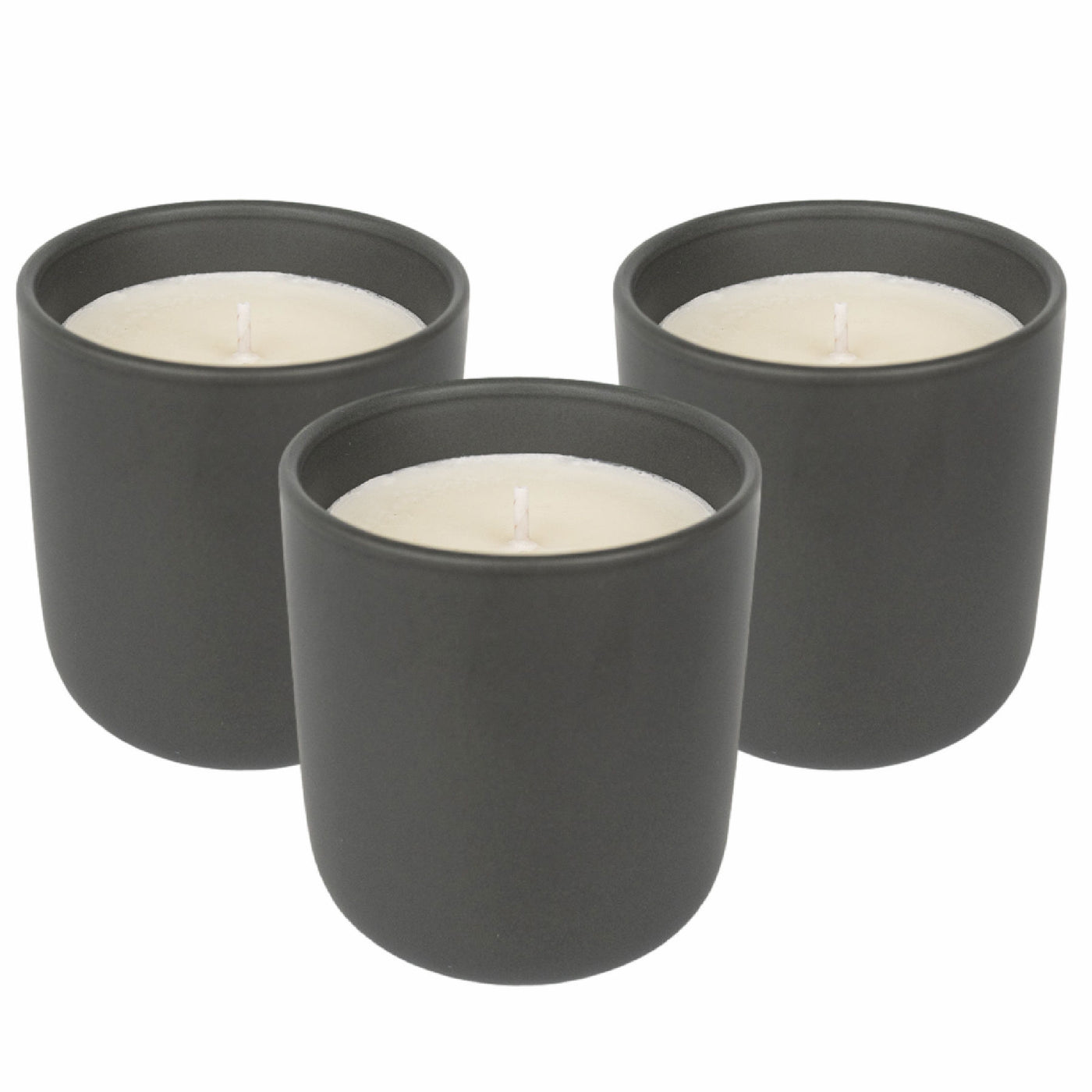 3 Custom Ceramic Candles
$74.00 USD
So you got the Candle Kit or attended a Candle Workshop, created a candle you absolutely love, and you want more? We can recreate your candles for you and send you your signature scents. 
This custom candle option is for 3 Gray Ceramic Candles (11-12 oz. each) and made from your recipe.
Simply send a picture of your Scent Notes card to hello@scentworkshop.com after you place your order. (If you attended a workshop since October 2020, we have your recipe on file if your name was on your card.) As long as we know how many drops of each scent are in your candle, we can recreate it. (The ratios don't need to be equal.) 
Please allow 7–10 business days for us to create and ship your order.