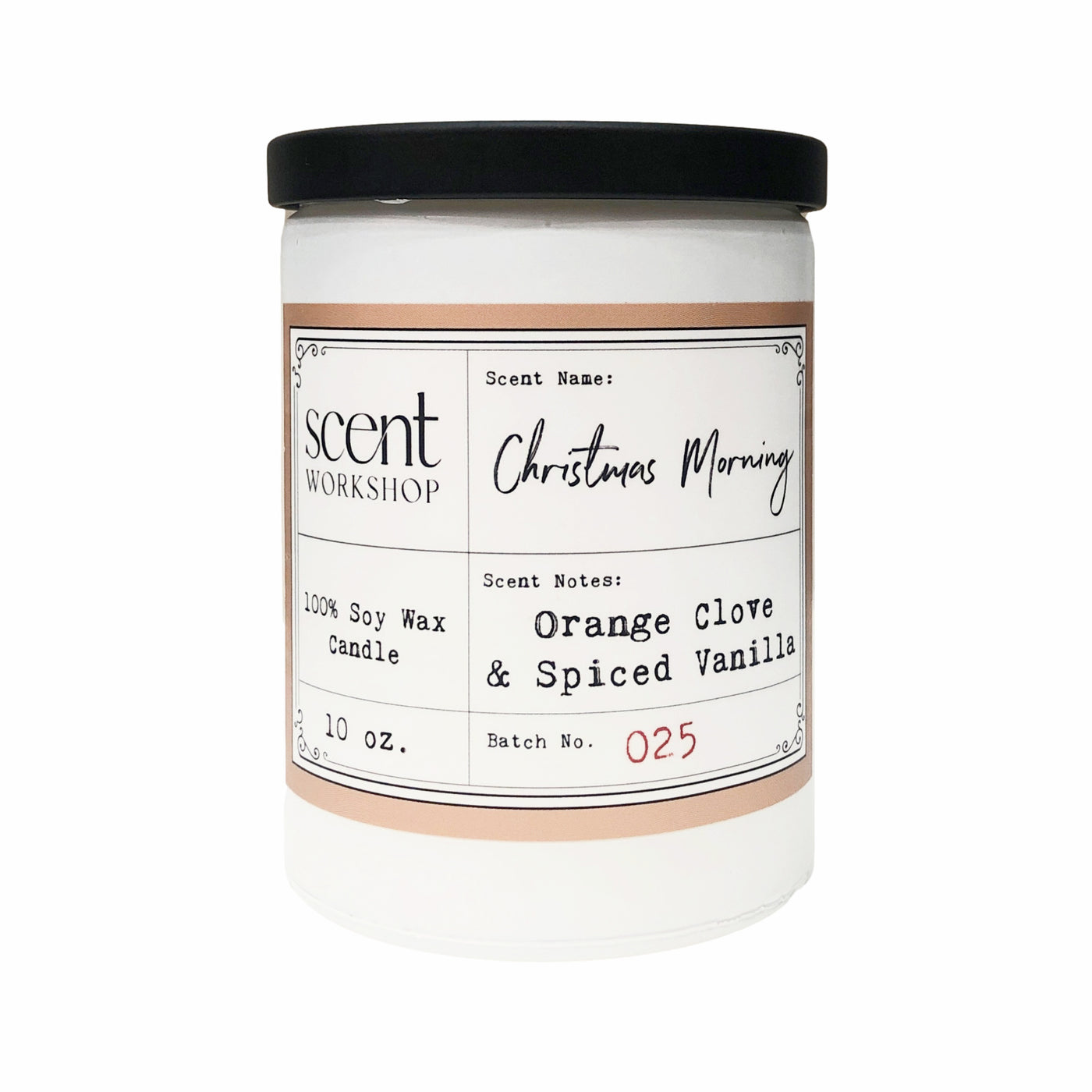 Christmas Morning Candle
$24.00 USD
At my family's house, baked goods cover every spare inch of countertop space during the holidays. My aunts and mother used to stick cloves in oranges as aromatic decorations for my grandma's long farm table. The combination of baked goods, oranges, and cloves against the ever-present aroma of a Christmas tree is the smell of Christmas morning.
This candle is reminiscent of the aromas of a family kitchen on Christmas morning--gingerbread houses, sugar cookies, oranges with cloves, and tea. 
Details: 
12 oz. Burn time: approximately 60-67 hours
Hand-poured from small batches in Greensboro, NC
100% soy wax 
Eco-friendly wick made of cotton and paper 
Lead-free and zinc-free 
Phthalate-free
Premium-grade essential oils and fragrance oils 
Ethically produced 
My favorite scent ever!
Have ordered several for myself and lots to be given as gifts. I love this one.
Candles
Beautifully scented candles!!