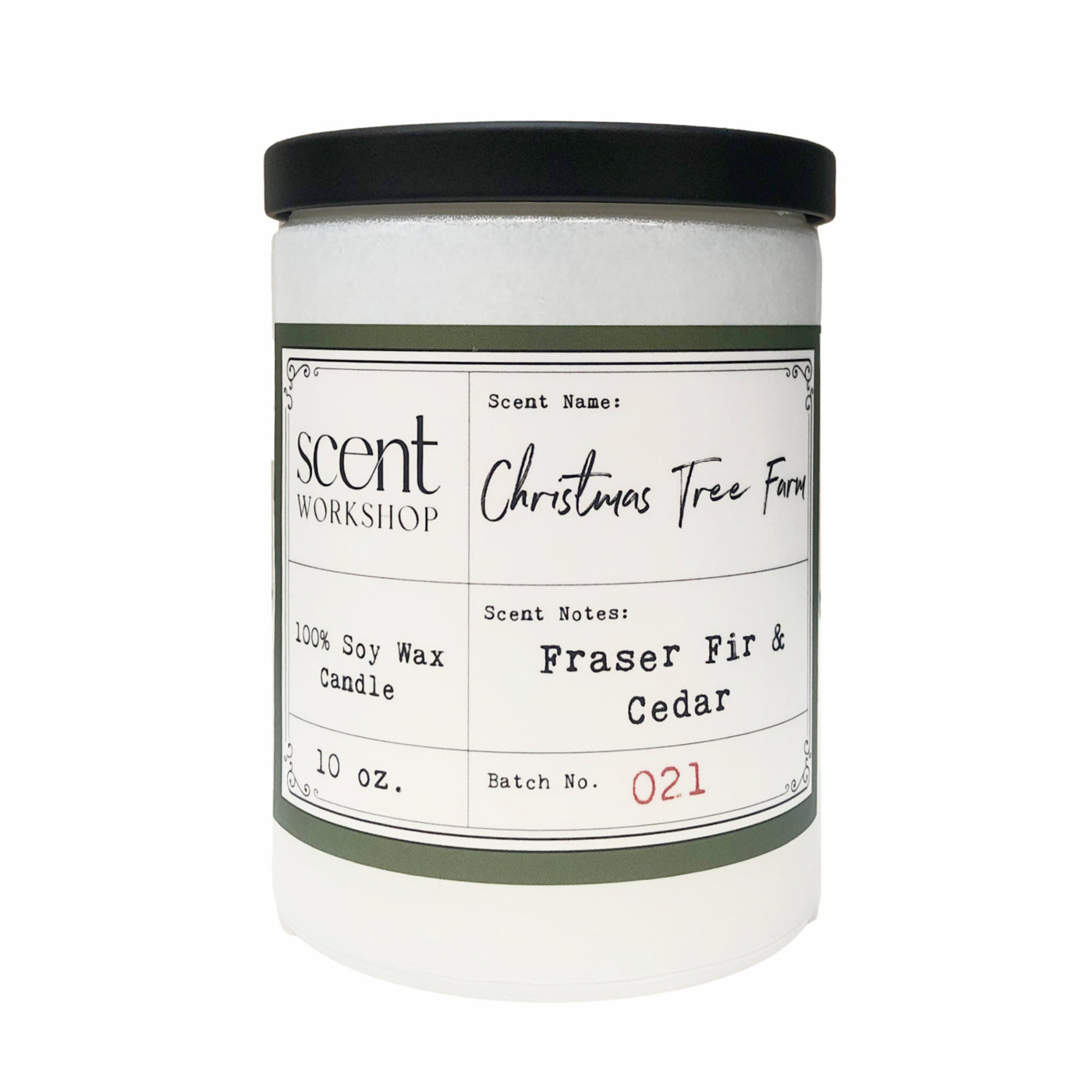 Christmas Tree Farm Candle
$24.00 USD
When I was young, my parents used to drag my siblings and me to a quaint Christmas tree farm in South Dakota. The hour-long drive was the holiday tradition we liked least, and we rolled our eyes at our Griswold-like parents. But as soon as we arrived—every time—we were captivated by the picturesque setting and fresh aromas of the pine trees. We would trudge through the rows of trees for an hour to find the perfect Christmas tree. My dad and brother would laboriously saw it down, and we would head back to the cabin for hot cider while the workers netted the tree for us. Now that I'm older, the annual Christmas tree hunt is the family tradition I miss the most. And this candle is my attempt to keep that memory alive.
Inspired by fraser fir trees at Christmas tree farms, this candle brings the freshness of the holidays to any room. The scent is a fresh blend of fir, balsam, cedar, amber, and moss with a touch of citrus. 
Details: 
12 oz. Burn time: approximately 60-70 hours
Hand-poured from small batches in Greensboro, NC
100% soy wax 
Eco-friendly wick made of cotton and paper 
Lead-free and zinc-free 
Phthalate-free
Premium-grade essential oils and fragrance oils 
Ethically produced 
Delicious holiday scent!
A beautiful gift and wonderful scent.
Smells so good,
Smells great and even better, it burned evenly! Love it!
Best candle EVER!!!
I'm a candle snob, I have a candle lit on my counter every day....all day long. Their Christmas candle was probably the best candle I have ever purchased!!!!
Love it!
The candle smells amazing!
Awesome candles!
Love these candles! They have just the right amount of fragrance for my home to smell like Christmas. The service was great and they were shipped to me very quickly.