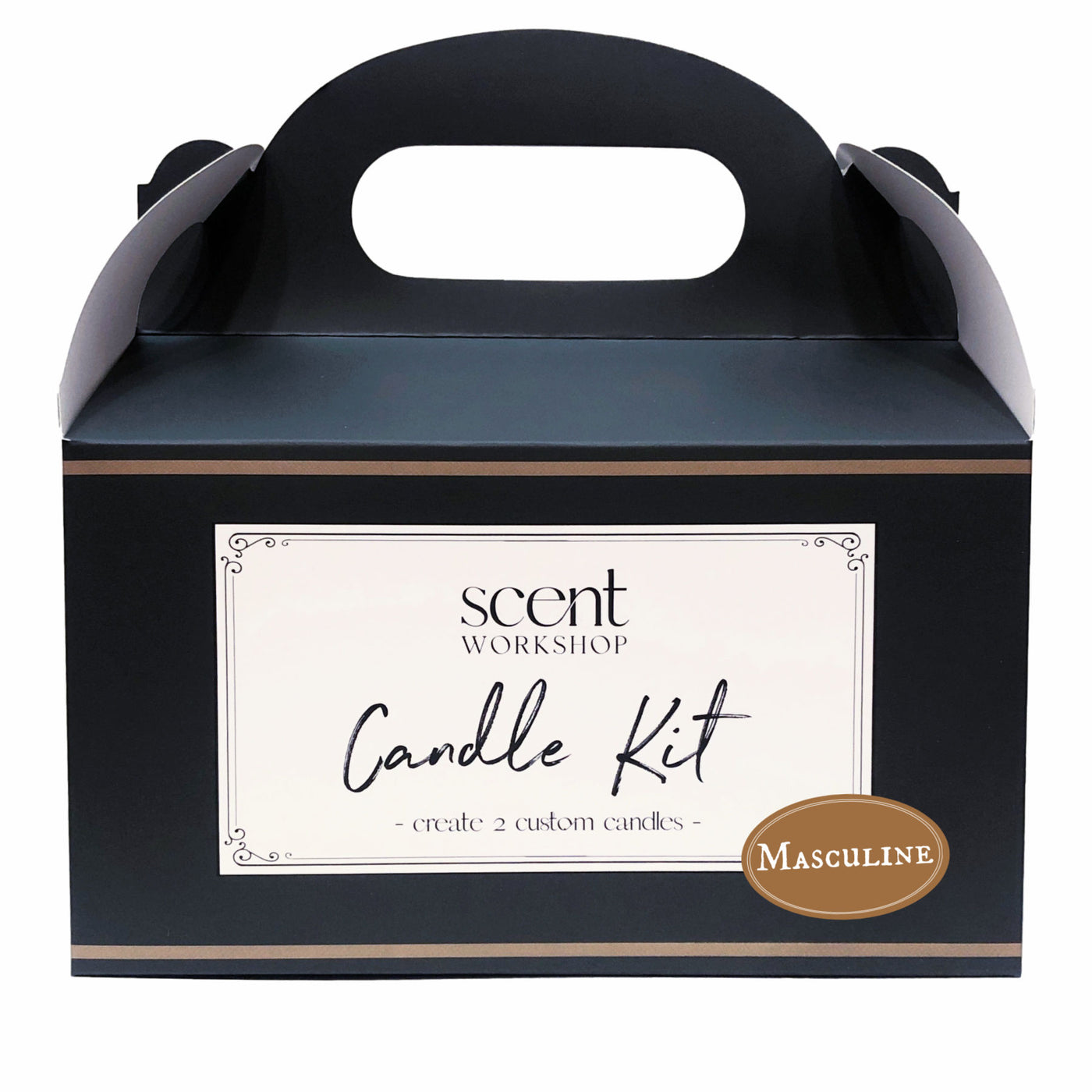 Masculine Candle Kit
$42.00 USD
How do you want to feel? Masculine. This candle kit includes the following fragrance oils to create a masculine, grounding scent: Cedar, Cuban Tobacco, and Amber & Moss. 
Design your own custom scents to help you feel the way you want. Blend the fragrance oils or use them separately to create endless possibilities for your signature home scent. This item also makes the perfect, unique gift. 

Each Candle Kit includes the following items to help you create 2 candles: 
3 fragrance oils formulated for candles (1 oz. each) 
2 Scent Workshop candle tins (8 oz. each) 
1 lb. 100% Soy Wax 
2 eco-friendly, lead-free wicks with stickers 
2 large clothespins to center the wicks 
Instructions
Scent Notes cards  
Paper mixing cups 
Customization labels
*We recommend that you use a candy or meat thermometer to monitor the temperature of the wax and a digital kitchen scale for measuring the weight of wax and fragrance. These items are not included in the kits. You will also need a 32 oz. glass measuring cup or a metal pitcher to melt the wax. You can purchase the metal pitcher here. 
For more information about our kits, please visit our Kit FAQ page.