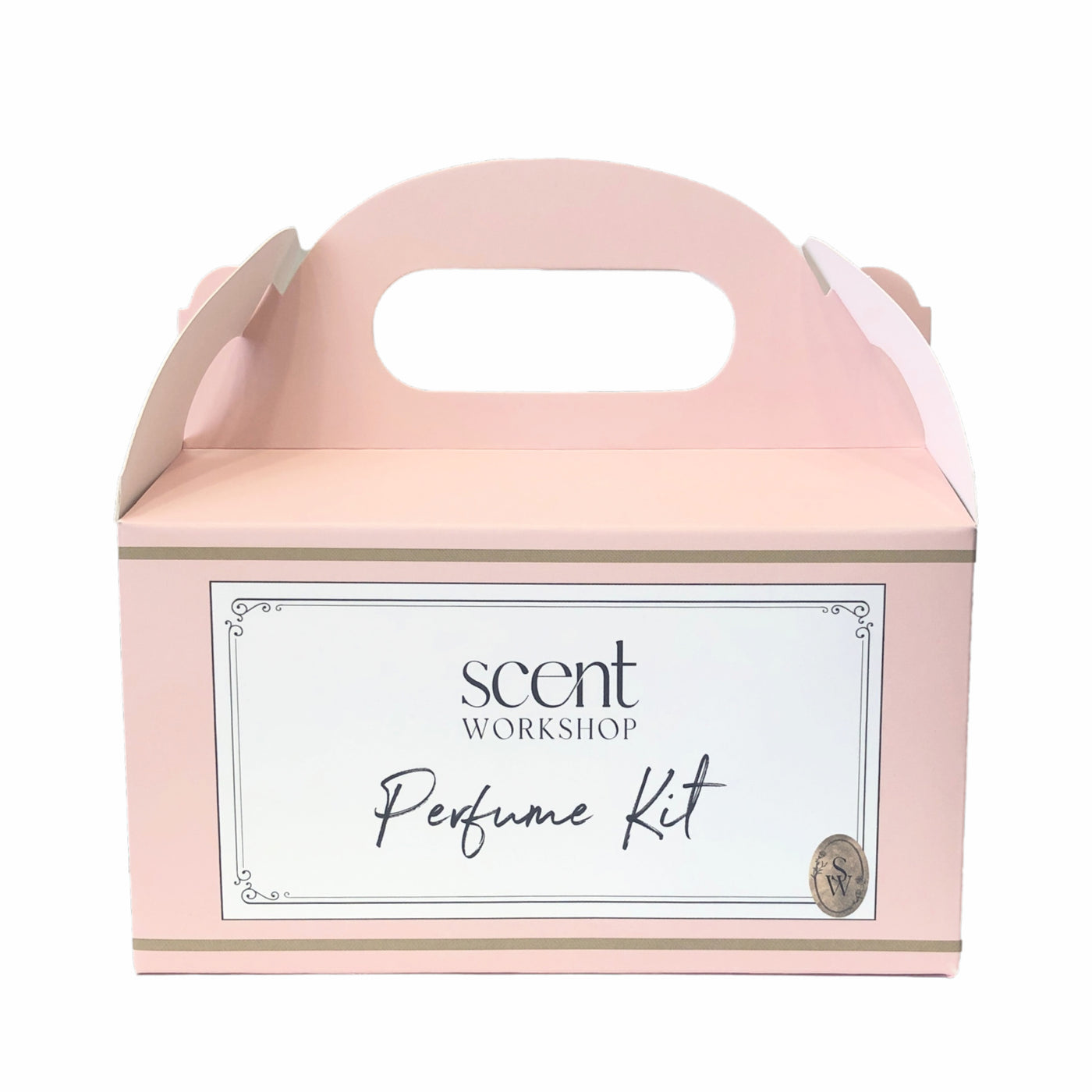 Perfume Kit
$45.00 USD
We believe scent should be personal, not mass-produced. Create your own custom scents to help you feel the way you want. Learn the fundamentals of French perfuming. Then, blend the fragrance oils to create endless possibilities for your signature scent.
Each Perfume Kit includes the following items to help you create 4 mini perfume oils: 
6 fragrance oils formulated for perfume oils (1/2 oz. each) 
4 mini perfume roller ball bottles (1/3 oz. each) 
Pipettes 
Instructions
Scent Notes Cards  
Paper Mixing Cups 
Choose your Scent Theme from the drop-down menu above. How do you want to feel? 
Bold: Palo Santo, Black Currant, Dark Plum, Tulips & Rosewood, Oud, Cedar & Lavender
Calm: Sea Salt, Lavender, Rain, Blue Oakmoss, Vanilla Amber, Cashmere
Joyful: Sparkling Mango, Sugar, Pacific Orchid, Hibiscus, White Peach, White Tea
Refreshed: Cactus Flower, Rain, Sea Salt, Sea Minerals, Ozone & Citrus , Blue Oakmoss
Romantic: Tulips & Rosewood, Vanilla Amber, Cashmere, Tuberose, Oud, Rose Sandalwood
For more information about our kits, please visit our Kit FAQ page. 
Perfection
I got the joyful kit for my daughter's birthday and it is even better than I expected! Emma has created her first perfume and it's absolutely dreamy and so very ' her '
I will be purchasing another kit, or two, because of the excellent quality and the sheer fun of creating a custom scent!
The customer service is fantastic also. I had a question about my order and it was answered on a weekend very quickly and with such graciousness.